SATISFACTION GUARANTEED!
We strive for customer satisfaction. Survivor prides itself on being a contractor you can trust. We truly do "Install Safety." We stand behind our product and services and have the confidence that we will get the job done to your satisfaction in a safe manner.
Survivor has established excellent relationships with many local vendors in Central Ohio. This fact insures our continued commitment to excellence in value and quality for all of the products that we install.
Survivor Electric is committed to comply with all NFPA and NEC codes and standards, OSHA regulations, state and local regulations and other requirements pertaining to your job.
With more than 40 years experience, Survivor Electric is a full spectrum commercial, residential, and service company located in Central Ohio. We have a presence on projects throughout Ohio; as well as, bordering States and Regions. Our staff is highly diverse, knowledgeable and experienced. Our entire staff is on payroll; no subcontractor here. We possess a can do and will do, action based philosophy.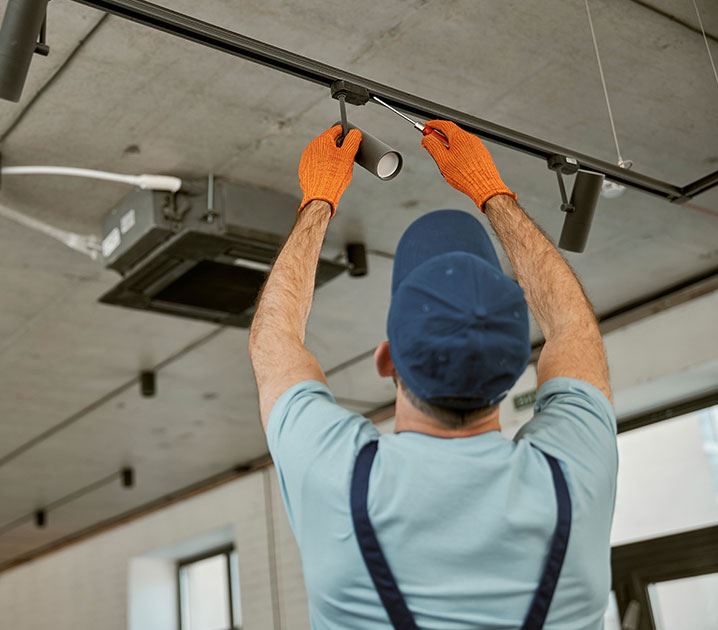 View Services

View the list of solutions we offer.

Customer Reviews

See what our customers are saying about us.

Request a Service

Contact us now to get your electrical issues taken care of.

Service Areas

View the list of areas we serve.
Easy Ways to Save on Your Electric Bill
Many of us are "wasting" electricity and do not even realize it. Here are a few easy ways to help save electricity and lower your electric bill.
Turn off anything you are not using and unplug them such as DVR or cable boxes, lights, TV's, cell phone chargers, etc. Even though these items are not in use they still pull power and use electricity. Set timers on TV's to turn off after they are not in use for so long.
Seal or caulk around windows and door frames regularly to prevent heat or cold air from coming in. Often "drafty" homes cost significantly more to heat or cool.
Lower your water heater temperature. It is recommended to have your heater set lower than 140 degrees. The higher it is set the more electricity it is going to use to heat the water. If you are going to be away for a few days or go on vacation lower the temperature so that heater isn't heating the water when you are not using it or set it to vacation mode if available.
Get a programmable thermostat. These can be set to regulate how much heat or Air condition you use when you are away or in the evenings when you are sleeping. Optimal temperature when you are home and using your heat or air conditional is 72 degrees
Use lower watt light bulbs or look into LED lighting.
Upgrade your appliances to energy efficient models. It will cost money up front but will save you a lot of money in the long run. Many places offer incentives to upgrade to energy efficient models.
Solar power may be another avenue to help lower your electric bill. Government programs may be available.
Why Choose Survivor Electric?
Over 40 Years of Experience

With over 40 years of industry experience, Survivor Electric promises unparalleled expertise, reliability, and a proven track record of delivering exceptional service.

We Install Safety

Keeping our customers safe is our top priority. That's why installing safety along with solutions is what we do best.

Quality Experience & Solutions

With a team of highly skilled professionals and a commitment to delivering excellence, we guarantee top-notch electrical solutions that meet the unique needs of every project.

Fair & Competitive Pricing

We believe in offering competitive rates that enable our customers to access high-quality solutions without breaking the bank.