Electrician in Westerville, OH
For over a decade, Survivor Electric has been the name to know for safe, functional, and energy-saving electrical solutions in Westerville. Our team is licensed, insured, and dedicated to providing customers with the very best—nothing less!
If you are searching for a professional who can solve a pesky problem or upgrade your electrical system, reach out to us. We offer an array of services that can better your home or business's wiring, outlets, lighting, circuit breakers, electrical panels, and more.
Our ability extends beyond general electrical services. You can also turn to us for electrification solutions and generator installation. Plus, we are proud to be Qmerit partners, making us your go-to electricians in Westerville for the best in electric vehicle (EV) charger technologies.
Let us know how we can serve you!
Call (740) 721-3298 or connect with us online to secure a free estimate for your next project.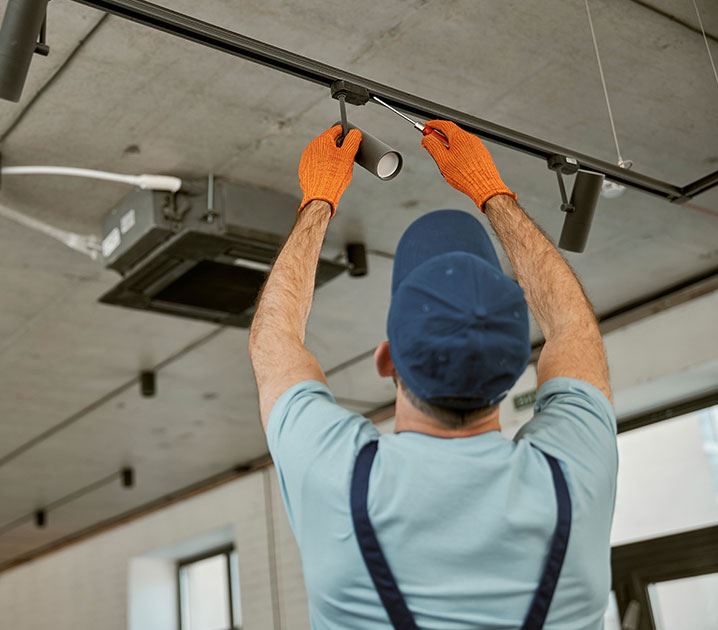 For Emergency Electrical Services, Call on Us
At Survivor Electric, we answer our phones 24/7 and can set up same-day and weekend appointments. Our availability means we are the team to go to for solutions in the moments it matters the most.
Comprehensive Local Electrical Services
As we mentioned above, we are a team of electricians in Westerville you can rely on for more than repairs and maintenance.
We can:
Safeguard Your Home or Business: We install and service various types of generators. If you have been considering investing in your property's energy security, we have you covered.
Meet Your Evolving Electrical Needs: Your electrical panel is central to your home or business's growth. Trust us to upgrade and service your panel so it can provide the electricity you need to power new spaces, lighting, appliances, and more.
Equip Your Property with Custom Lighting: We are your go-to for indoor and outdoor lighting. Have you considered switching to cost-saving LED technologies? Let us help you take the leap and reap the benefits.
Simplify EV Charging: Our know-how and Qmerit's technology are a recipe for success. Going with us makes getting one or more reliable chargers for your property easy.

View Services

View the list of solutions we offer.

Customer Reviews

See what our customers are saying about us.

Request a Service

Contact us now to get your electrical issues taken care of.

Service Areas

View the list of areas we serve.
Request a Free Estimate for Your Next Service
Are you ready to get started with us? We offer free estimates, so our customers never have to guess about the price of their projects. Reach out today to request yours. We are eager to learn how we can help you.
Call us for:
Unexplained power outages.
Burning smells.
Outlets that are hot to the touch.
Circuit breakers that constantly trip.
Faulty electrical components that pose shock risks.
Lights that dim, flicker, or spark unexpectedly.
We can inspect, troubleshoot, and address these and other urgent problems. With our years of experience and hard-earned skills, you can feel confident in getting results from us that will leave you worry free. After all, we install safety!
You can reach us at (740) 721-3298 or via our online contact form.
Why Choose Survivor Electric?
Over 40 Years of Experience

With over 40 years of industry experience, Survivor Electric promises unparalleled expertise, reliability, and a proven track record of delivering exceptional service.

We Install Safety

Keeping our customers safe is our top priority. That's why installing safety along with solutions is what we do best.

Quality Experience & Solutions

With a team of highly skilled professionals and a commitment to delivering excellence, we guarantee top-notch electrical solutions that meet the unique needs of every project.

Fair & Competitive Pricing

We believe in offering competitive rates that enable our customers to access high-quality solutions without breaking the bank.